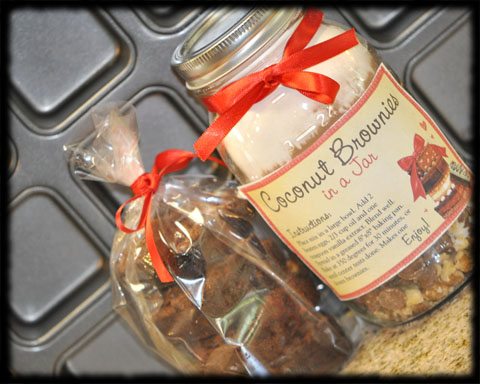 Dear Reader-
I am so excited to launch a new series called "Homemade Christmas with GOODEness Gracious".
Each post in this series will share with you tips for making homemade gifts for the holidays along with additional suggestions to add to the homemade gift to make it extra special!
To get things started off right, I am sharing this great Coconut Brownies in a Jar recipe from Gooseberry Patch's Recipes for Warming Hearts.
Now, if you or your gift recipient is not a coconut fan, just omit the coconut and this still makes a very yummy fudgey brownie.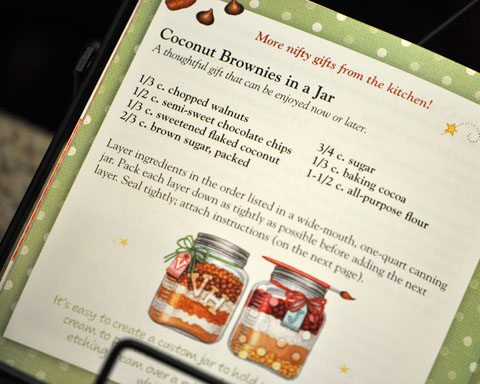 Now when I got to putting this together, I used a quart sized canning jar. (Psst… if your store doesn't have them, you can buy them online
.)
The recipe recommends using a wide-mouthed jar.
I didn't have one at the time, so I used a regular mouthed jar, I just had to tap the contents down to make it all fit.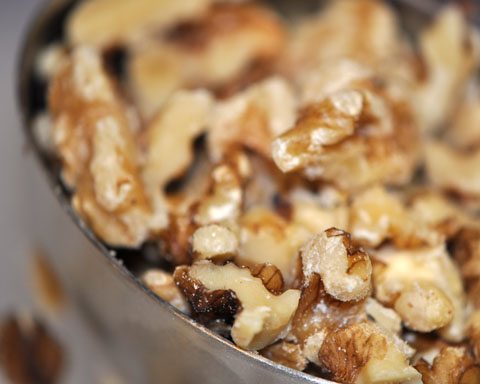 Start off by pouring 1/3 cup of walnuts in the bottom of the jar.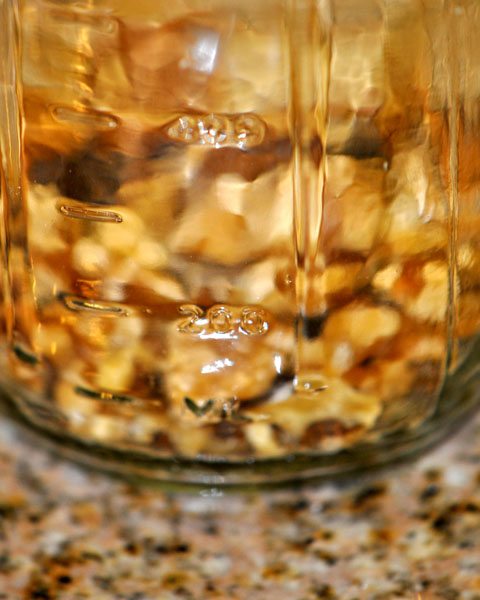 Then add 1/2 cup  chocolate chips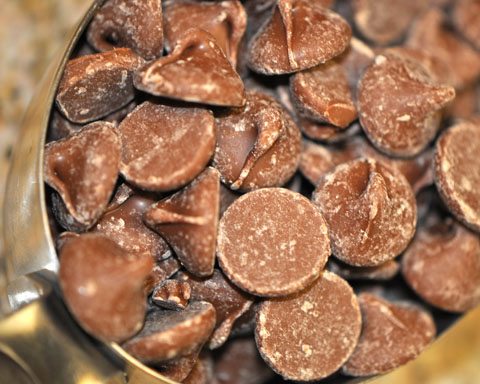 Next is a layer of 1/3 cup coconut flakes
Make sure you press everything down into nice and neat little layers.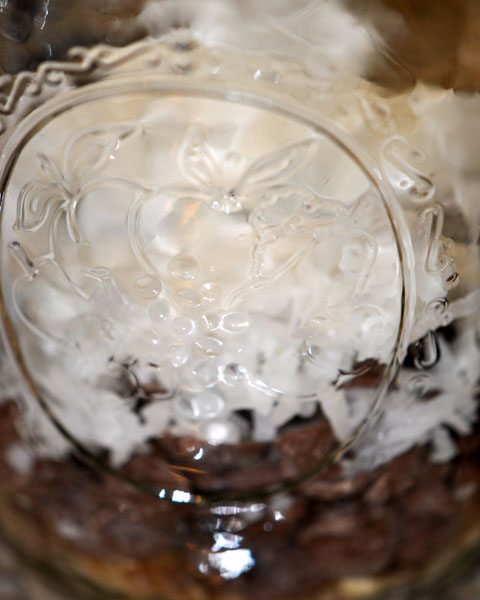 Next comes 2/3 cup brown sugar-packed. I used a spoon to help me get the layer just right.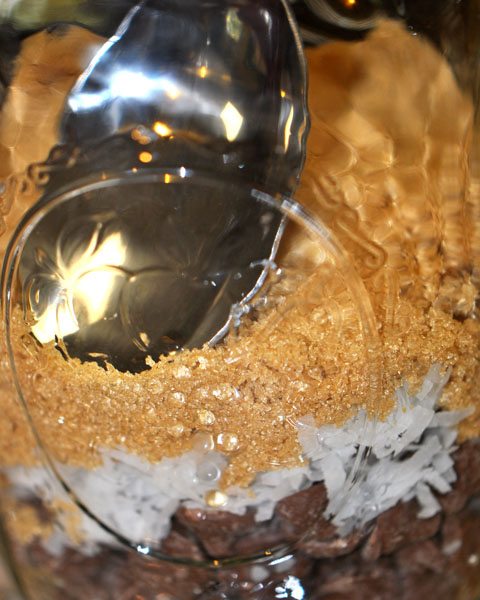 Next up– 3/4 cup of sugar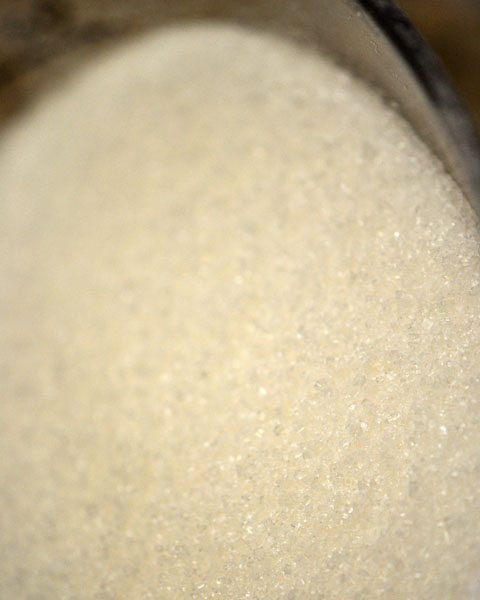 And then 1/3 cup of cocoa powder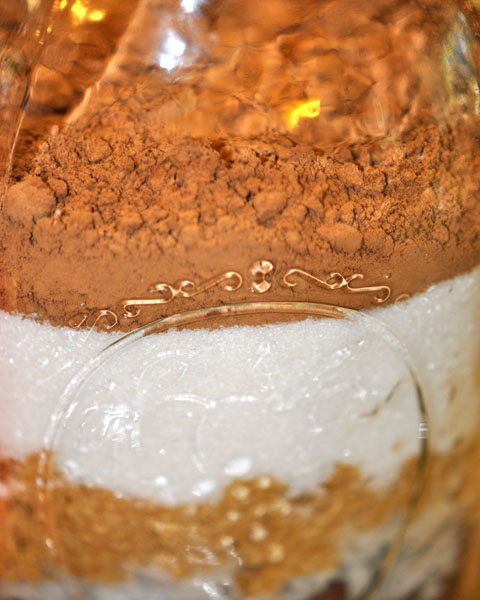 And last, but not least, add 1 1/2 cups all purpose flour.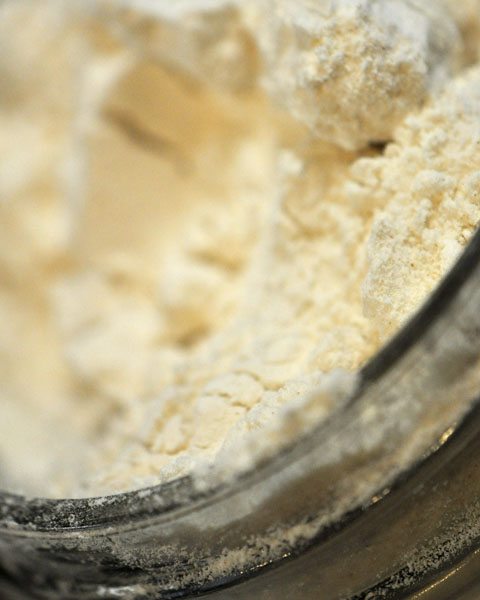 Then put a lid on it!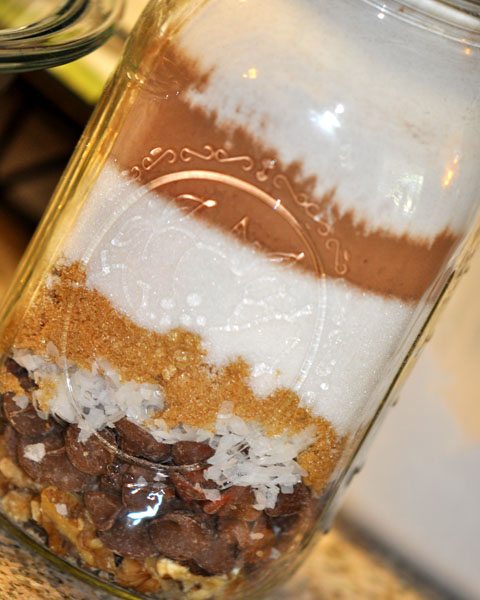 As you can see, it isn't perfect, but that is just fine… that is what makes it homemade after all, right?
Now tie a pretty little red bow on it and slap a label on it with the remaining instructions…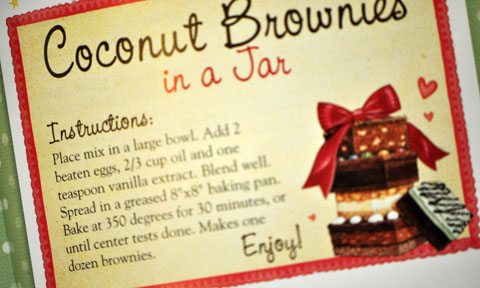 Psst… if you don't have the book, there are cute make-your own recipe cards available to download here, here and here.
Now you have a cute little jar to give and now you are done.
Or, are you…
While the jar itself is a nice gift, here are a couple ideas to enhance the gift…
Idea 1:
What if while you assembled the jar, you made a batch of brownies to accompany the jar for the gift recipient as a part of the gift?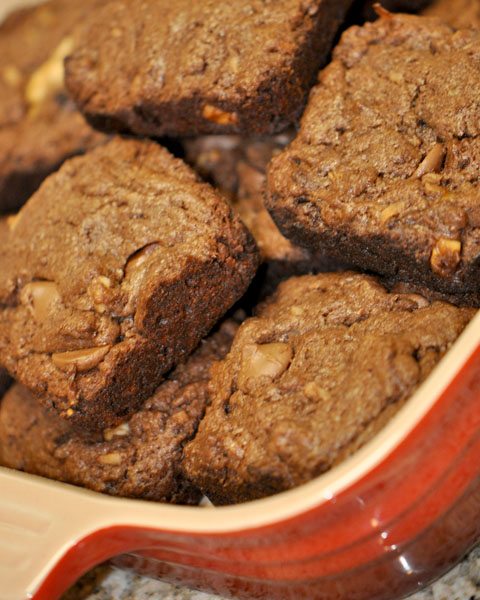 Idea 2:
What if you gave your gift jar and batch of brownies with a brownie pan
, mini serving spatula
 or cookie scoop
 with a matching red bow?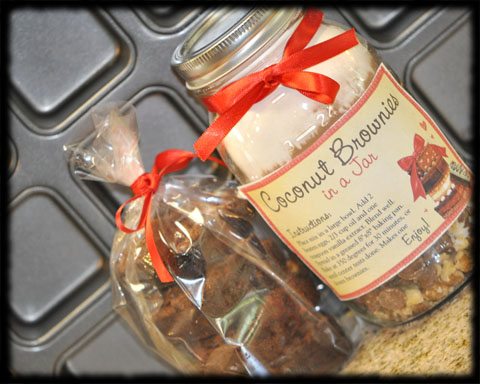 Idea 3:
Why not pair your jar and brownies with a copy of 101 Cupcake, Cookie & Brownie Recipes
. You might recall that I LOVED this little sweet book a while back when I reviewed it for Gooseberry Patch and I specifically adored the Best Blondies Ever recipe I found in there.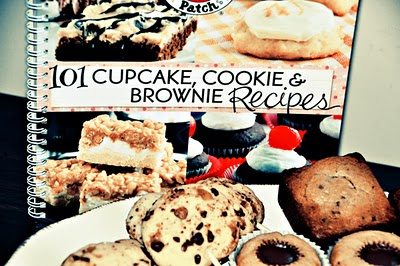 Regardless of what you decide to do with your jar, you need to know how to complete the recipe, right?!?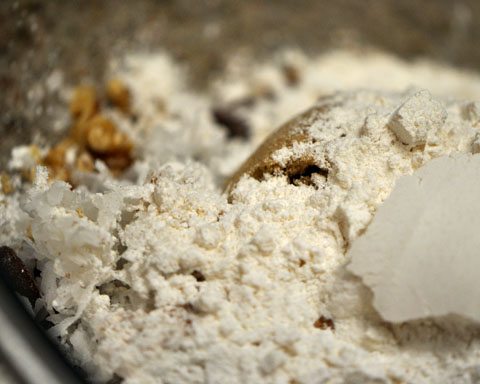 First, you dump the contents into a mixing bowl and combine thoroughly.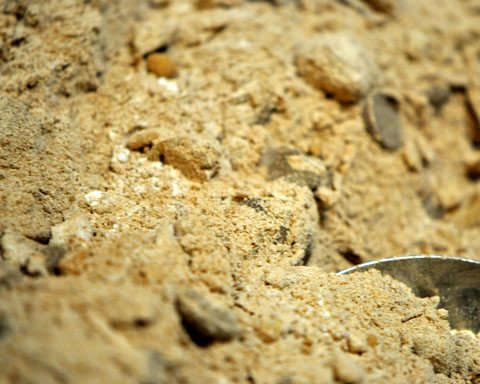 Add 2 beaten eggs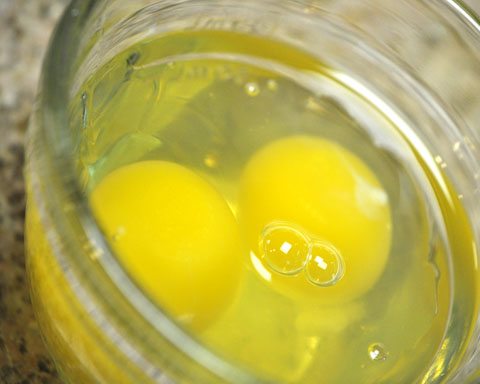 2/3 cup oil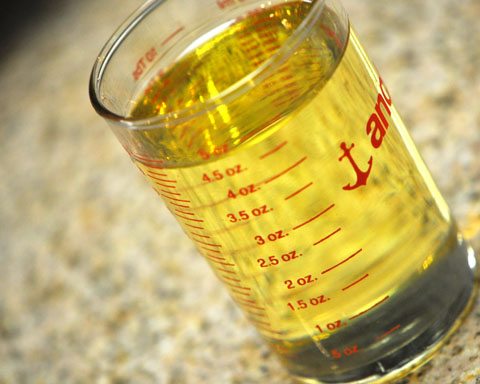 and 1 t vanilla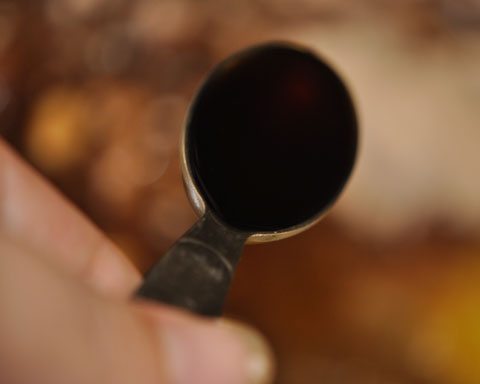 Mix 'er up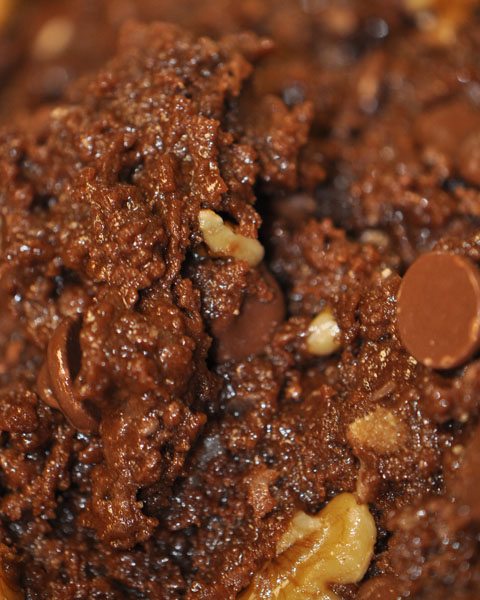 Now pour into a greased 8 x 8 pan and bake at 350 for 3o minutes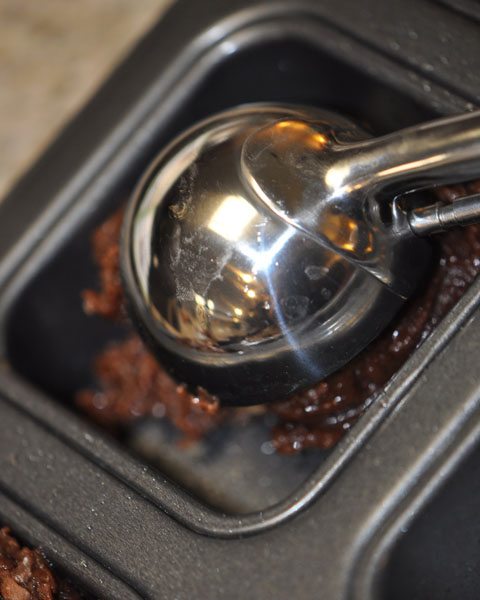 Or, scoop into a brownie pan and bake for approximately 15-20 minutes.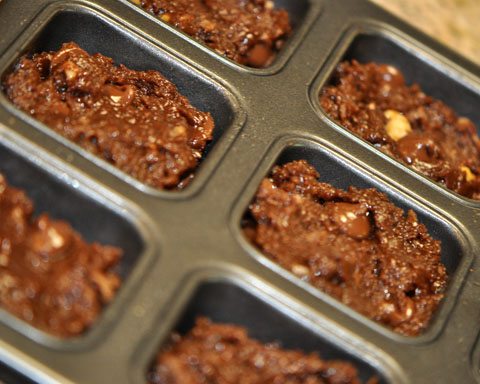 Yum!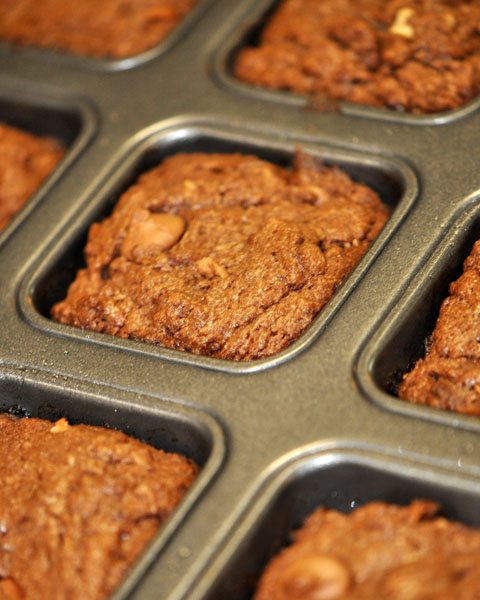 Use your mini spatula to pop them right out.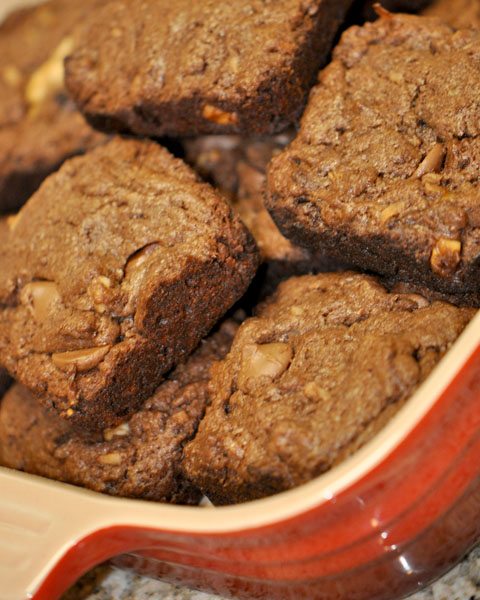 Enjoy!
Coconut Brownies in a Jar
Recipe from Gooseberry Patch's Recipes for Warming Hearts. For more Food and fun, visit GOODEness Gracious.com.
Ingredients
1/3 Cup Chopped Walnuts
1/2 Cup Chocolate Chips
1/3 Cup Coconut
2/3 Cup Brown Sugar- Packed
3/4 Cup Sugar
1/3 Cup Cocoa
1 1/2 Cup Flour
1 Qt Wide Mouthed Mason Jar
******************
2 Eggs- Beaten
2/3 Cup Oil
1 t. Vanilla
Instructions
Layer dry ingredients in order in the jar.
Secure lid
When time to make brownies, dump contents into a mixing bowl and add remaining ingredients.
Mix well.
Pour mix into an 8 x8 greased pan and bake at 350 for 30 minutes or in a brownie pan for 15-20 minutes.
http://goodenessgracious.com/2011/10/coconut-brownies-in-a-jar.html
*Note: As always, all Amazon links are affiliate links. Check out our disclosure page for more information.