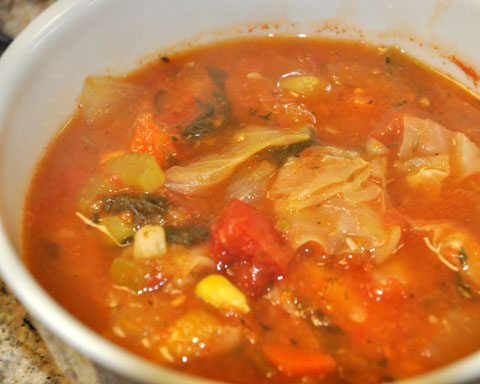 As we are getting back into the swing of things here in chilly Indiana, the family decided it was time for a big batch of our favorite veggie soup.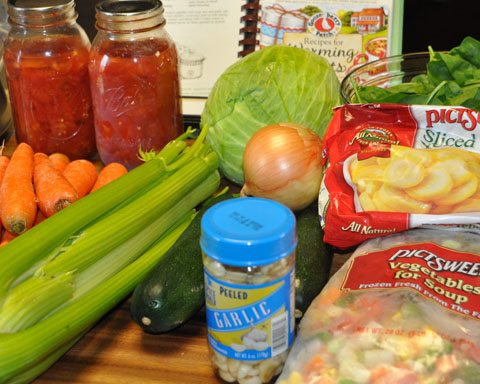 Truth be told, we take the Sandra Lee approach to this soup… a little semi homemade…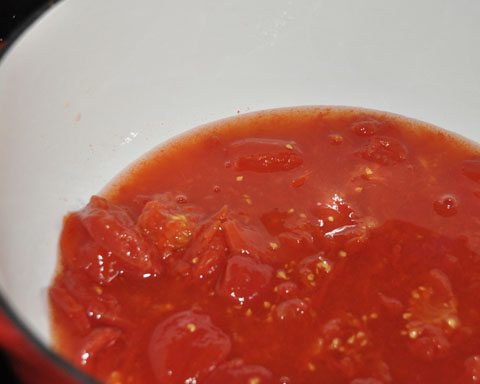 So I grabbed my favoritest new soup everything pot
 and poured 32 oz of whole tomatoes in and heated them up…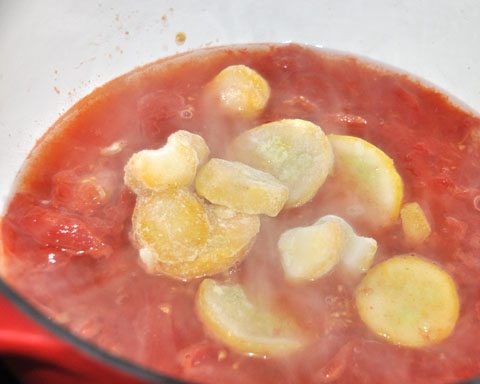 Add 1 cup frozen yellow squash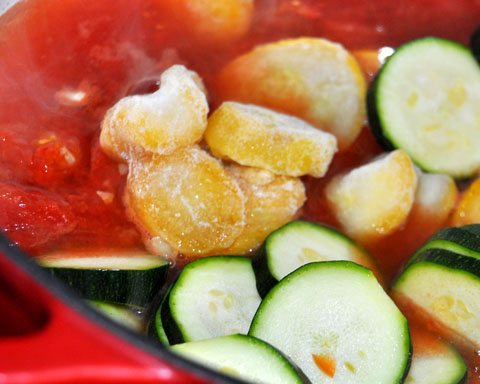 1 sliced zucchini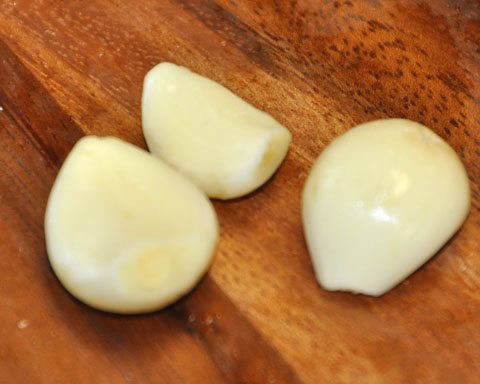 Toss in 3 cloves garlic… don't worry about chopping them up… we will take care of that in a second.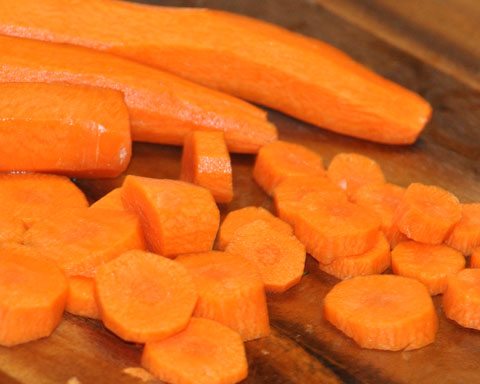 Now add in 3 chopped carrots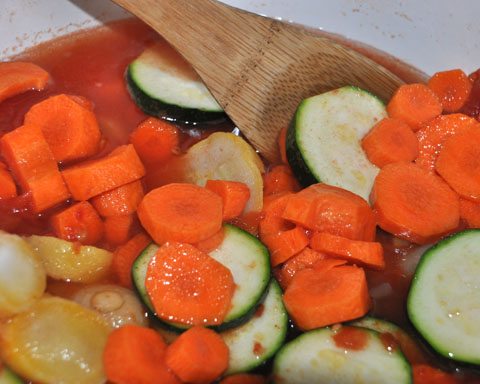 Now we are going to put a lid on it and cook until all the veggies are tender.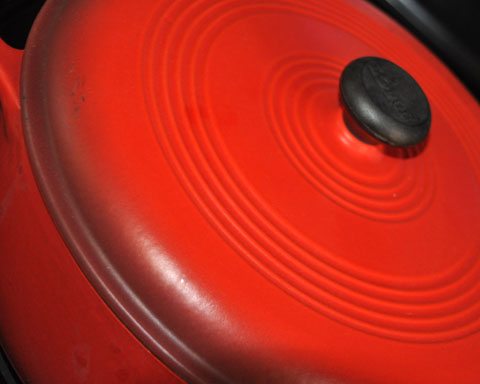 While that is cooking up, get your chop on…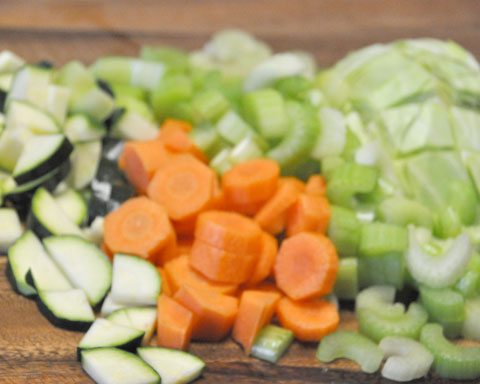 Chop up 1 zucchini, 2 carrots, 3 celery ribs and 1/2 head of cabbage into bite size pieces.
Oh, and one onion…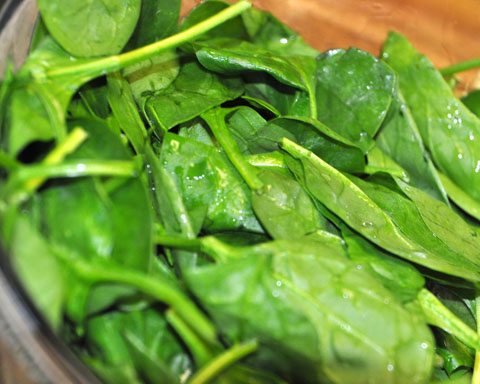 Then rinse off about 2 cups of fresh spinach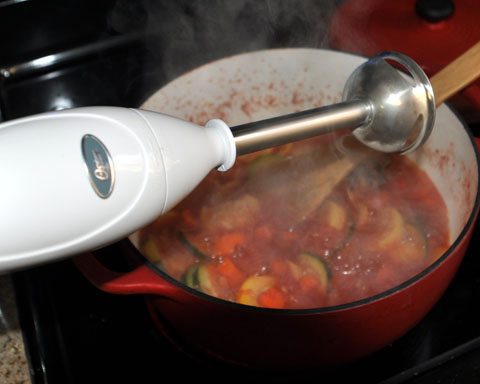 By now, your veggies should be ready. So, grab a hand blender or pour your contents into a regular blender and make the veggies into a puree.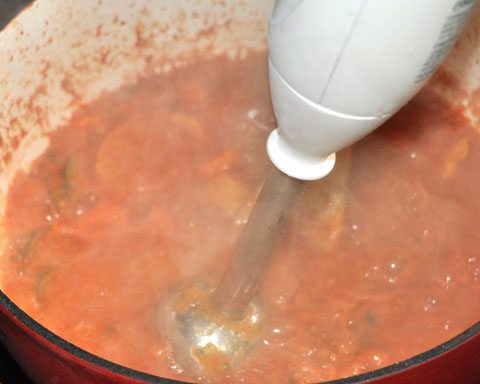 Now we have a base for our soup.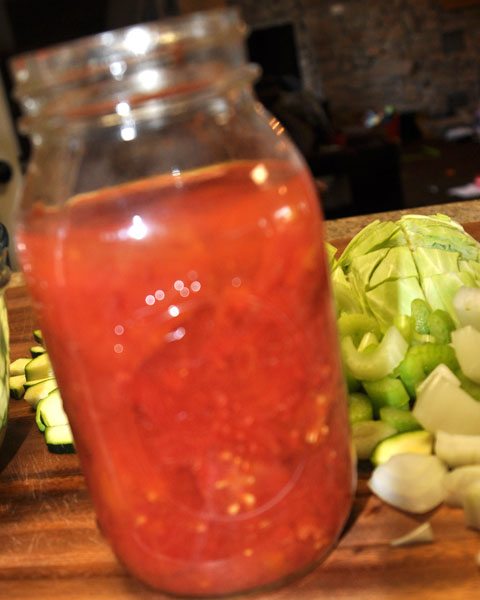 Now let's add another jar of tomatoes (32 oz)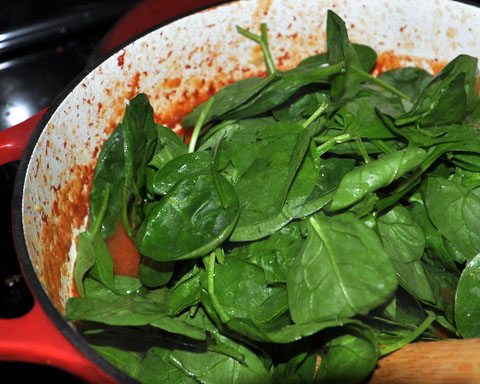 Add in your spinach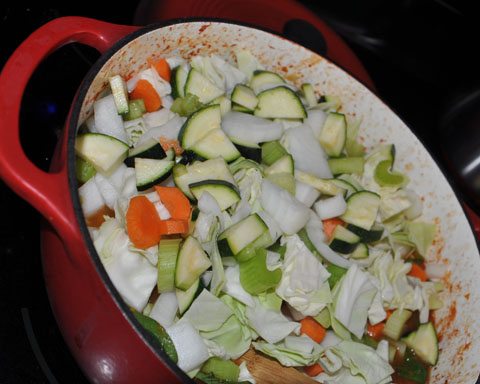 And your chopped veggies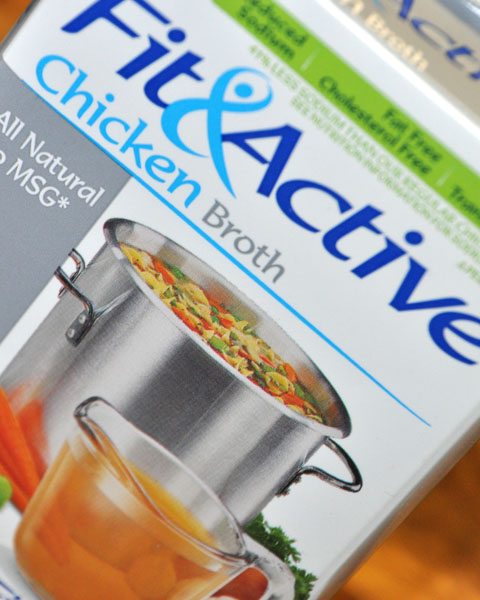 2 Cups Broth
Add in 2 Cups frozen veggie soup mix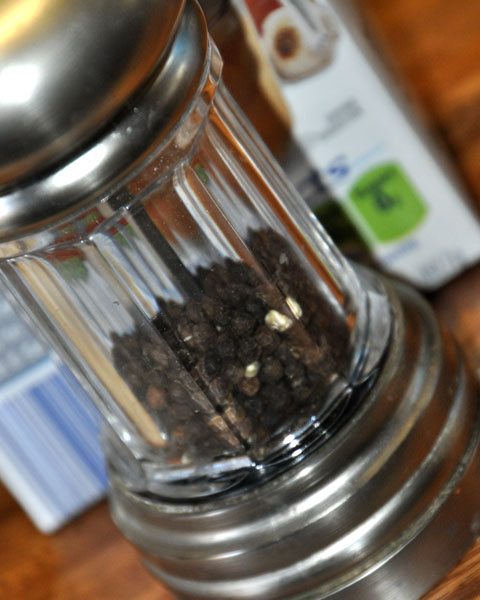 Add salt and pepper to taste…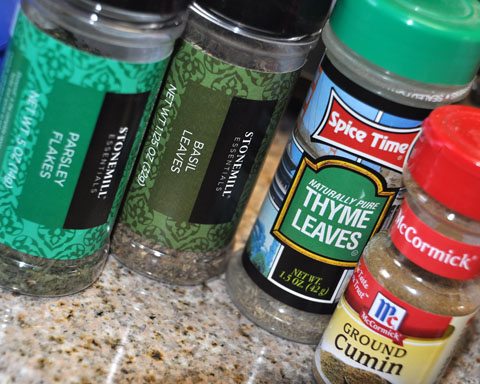 Then add 1 t parsley, 1 t basil and 1 t thyme and an optional 1 t cumin.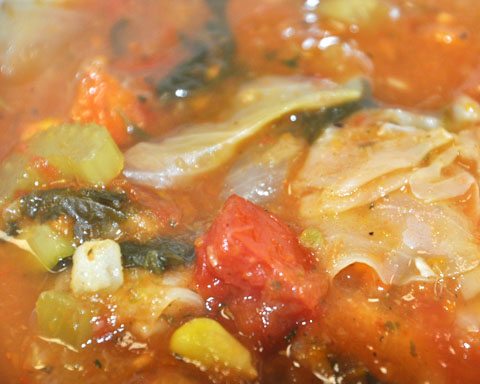 Let that all simmer covered for 30-40 minutes.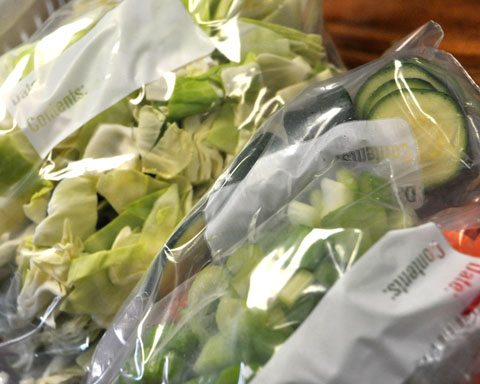 While that is cooking, go ahead and chop up the rest of those veggies and toss them in the freezer.
Then uncover your pot and enjoy!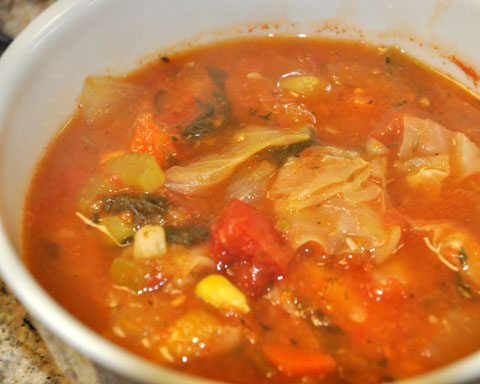 For more food and fun, visit GOODEnessGracious.com!
Ingredients
2 32 oz Jars of Tomatoes
2 Small Zucchinis -Sliced (Divided)
5 Carrots- Chopped (Divided)
1 Cup Frozen Yellow Squash
3 Cloves Garlic
2 Cups Fresh Spinach
2 Cups Chicken Broth
2 Cups Frozen Veggie Soup Mix
1/2 Head of Cabbage- Chopped
3 Ribs of Celery- Chopped
1 Onion-Chopped
Salt and Pepper to Taste
1 t Thyme
1 t Basil
1 t Parsley
Optional: 1 t Cumin
Instructions
Heat 1 jar tomatoes, 1 zucchini, 3 chopped carrots, 3 cloves garlic and 1 cup yellow squash until the veggies soften.
Puree heated veggies.
Add remaining ingredients and simmer for an additional 30-40 minutes
http://goodenessgracious.com/2011/11/really-goode-veggie-soup.html
Note: As always, product links in this post are affiliate links.