Dear Reader-
I recently came across a Super Mommy Secret for a super fast appetizer that I had to share…
Keep these 3 ingredients on hand and you will have an instant treat for guests in 2 minutes flat…
Cream Cheese, Ritz Crackers and pepper or wine jelly…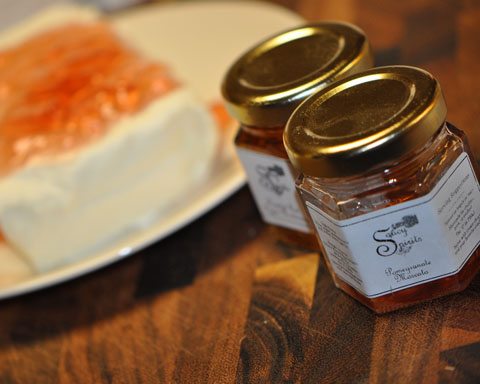 Just take that block of cream cheese and spoon that jelly over the top and serve with crackers.
I used the Pomegrante Moscato jelly from Saucy Spirits thanks to the samples they gave me this summer at a bloggy conference.
This little appetizer got rave reviews at this mommy's house…
And, if you are feeling extra festive, check out this cool idea found on Pinterest… I heart Pinterest, don't you!