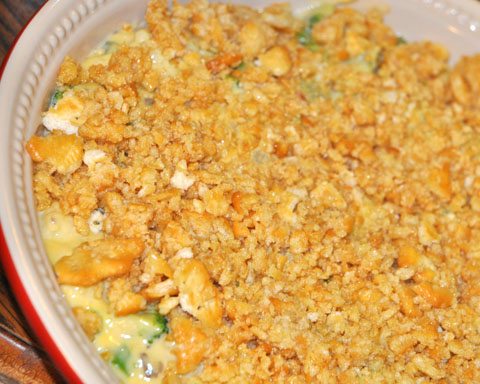 Dear Readers-
My mother-in-law makes the most wonderful holiday side… Broccoli Cauliflower Cheesy Bake.
So, when she shared the recipe with me and how easy it was to make I was super stoked to whip up a batch…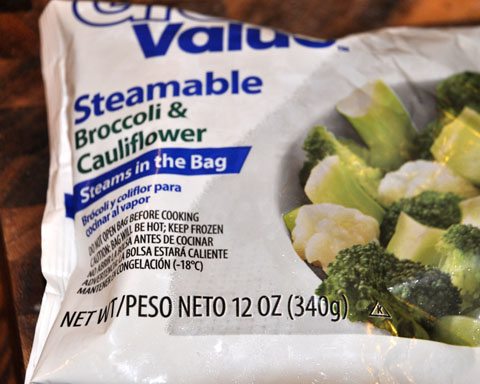 Take two (12 oz) bags of Broccoli and Cauliflower and cook in the microwave until tender per bag instructions.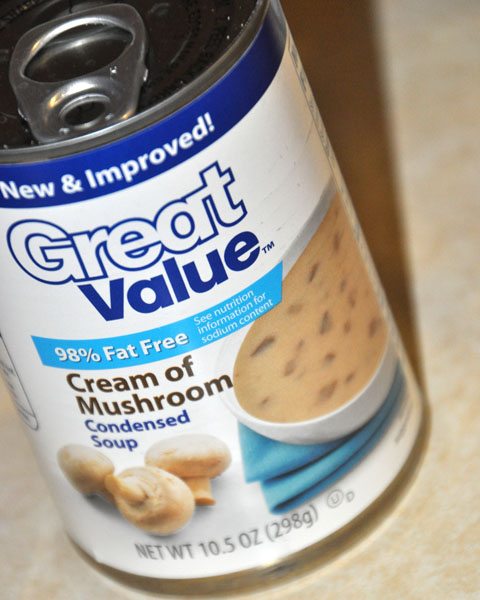 In a microwaveable bowl, combine 1 Can of Cream of Mushroom.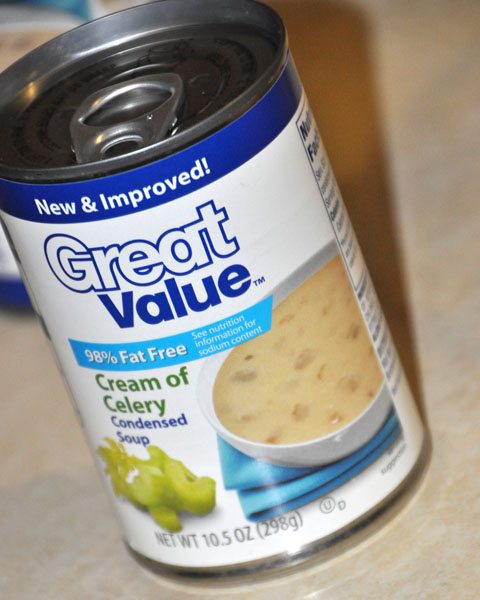 1 Can of Cream of Celery
Then add 12 oz of Velveeta cubed and microwave/stir/microwave to blend cheese and soups into a sauce.
Combine soup mixture and broccoli mixture and pour into an 8 x8 pan or comparable casserole dish.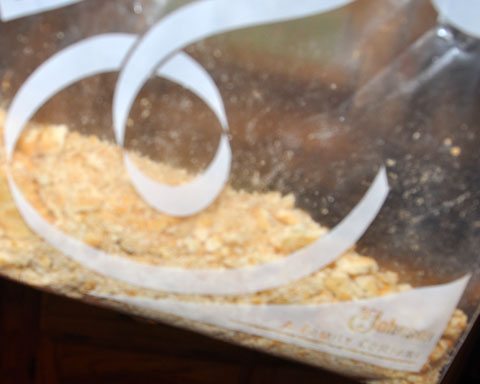 Then take a sleeve of Ritz crackers and crush them in a gallon-sized baggie.
Melt one stick of butter and cool briefly before adding to the bag to combine.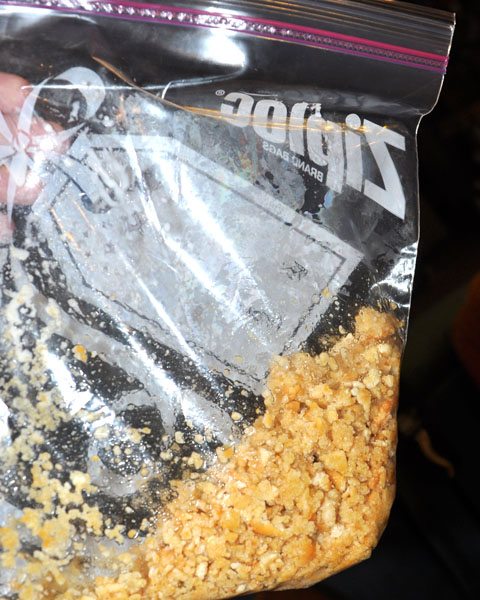 Top the broccoli with the cracker mixture and bake at 350 for 30 minutes or until bubbly and golden.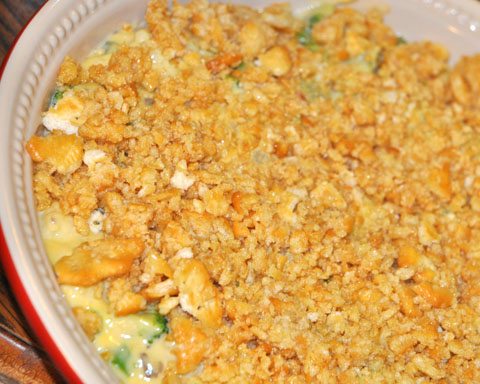 This dish was a HUGE hit at Thanksgiving.
And, my little broccoli-lover- Miss Add- was one happy camper!
Broccoli Cauliflower Cheesy Bake
For more food and fun, visit GOODEnessGracious.com
Ingredients
2 (12 oz) Steamable Bags of Broccoli and Cauliflower
1 Can Cream of Mushroom
1 Can Cream of Celery
12 oz Cubed Velveeta
Salt and Pepper to taste
1 Sleeve Ritz Crackers-Crushed
1 Stick of Butter- Melted
Instructions
Steam Broccoli and Cauliflower and set aside
Combine soups and cheese.
Melt cheese/soup in microwave, alternating microwaving and stirring until combined.
Once melted, combine with broccoli and cauliflower.
Pour mixture into 8 x8 dish.
Crush crackers in a gallon-sized baggie.
Add butter to baggie to combine.
Sprinkle cracker mixture on top.
Bake at 350 degrees for 30 minutes or until golden and bubbly
http://goodenessgracious.com/2011/12/broccoli-cauliflower-cheesy-bake.html