As I walked back into the store for the second time and a tear of exhaustion and emotional surrender rolled down my cheek, I just thought to myself
"Thank God I have him… He knows she needs big wheels"
*******
Dear Reader-
These past few days have been a blur as you might imagine…
I am not sure how I would have made it through it all without Puddie.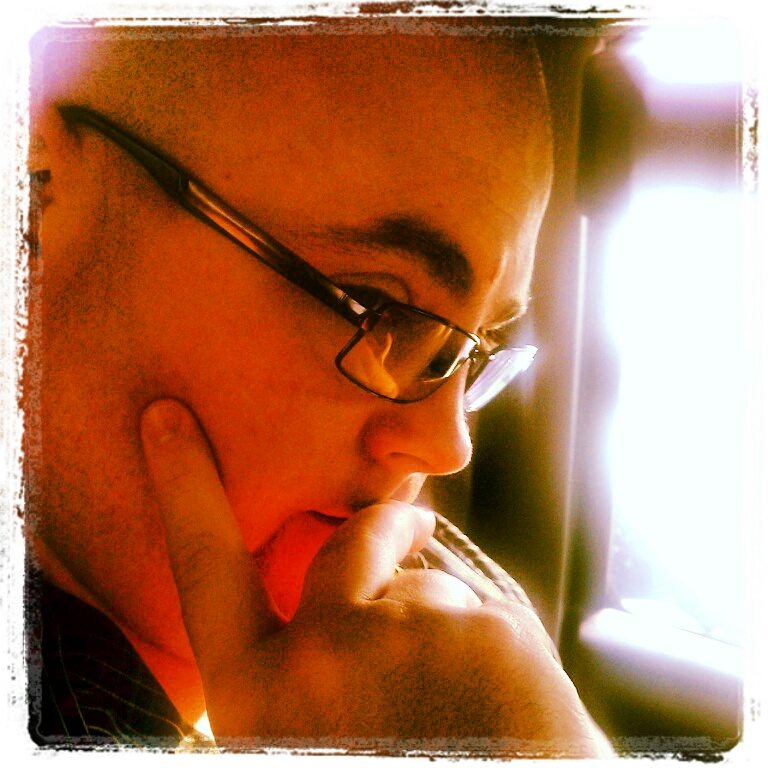 He has been there for me and Add in a way that he always has and always will.
He has always been an amazing father and husband.
But these last few days have proven to show my little family that our little team can be counted on.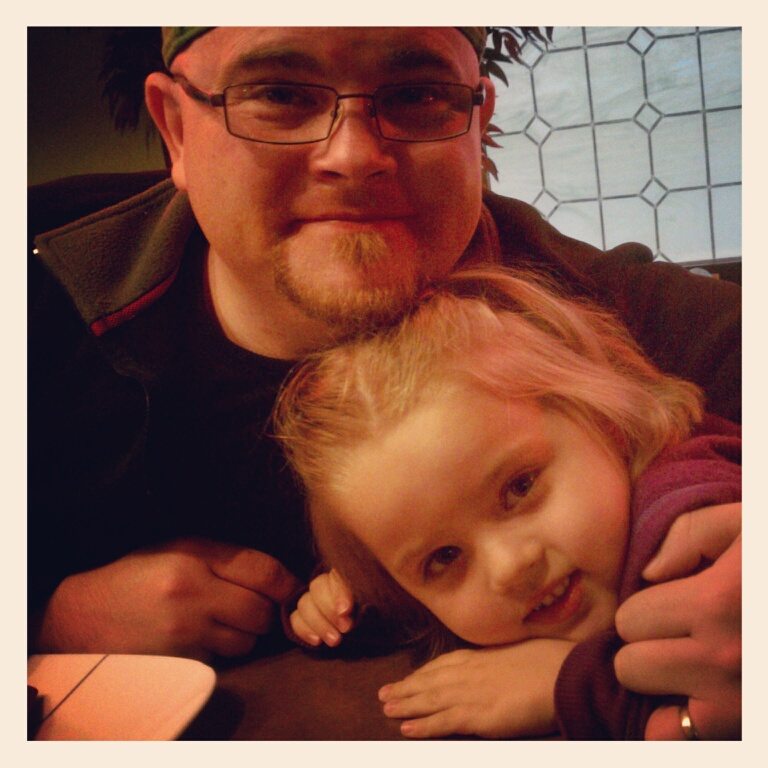 Quietly he helped me do whatever was the mission at the time…
All while keeping Miss Add distracted and entertained… constantly "tying imaginary balloons to his shoes" much to her glee.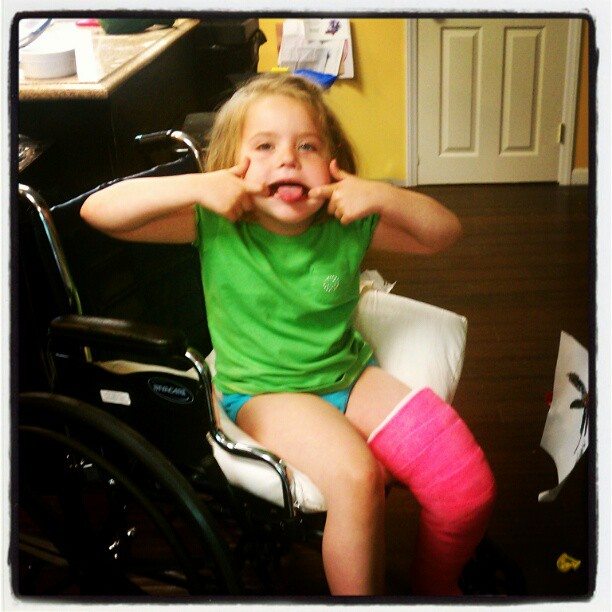 But it was the moment where I could hardly keep two thoughts straight after a night of no sleep and constant whimpers and yelps of pain from my sweet girl that I realized how lucky I was…
We had been searching for such a novel item if you listened to the rest of the world…
The doctor guessed he could write us a prescription for a wheelchair but we would have to ask around to find out where we could even get one, let alone one small enough for her…
The store we were eventually recommended to had just laughed at me when I asked if they could fill the prescription…
That is where I spotted what I thought could be a solution to all the searching and get my tired family home…
"Pud- She laughed at me… said she didn't fill prescriptions for chairs… said we'd have to go over to another place. But I think I saw a chair in there we could buy."
"Does it have big wheels"
"Huh?"
"We need something she can learn to navigate herself so she can have some independence. We need big wheels."
As I walked back into the store for the second time and a tear of exhaustion and emotional surrender rolled down my cheek, I just thought to myself
"Thank God I have him… He knows she needs big wheels"