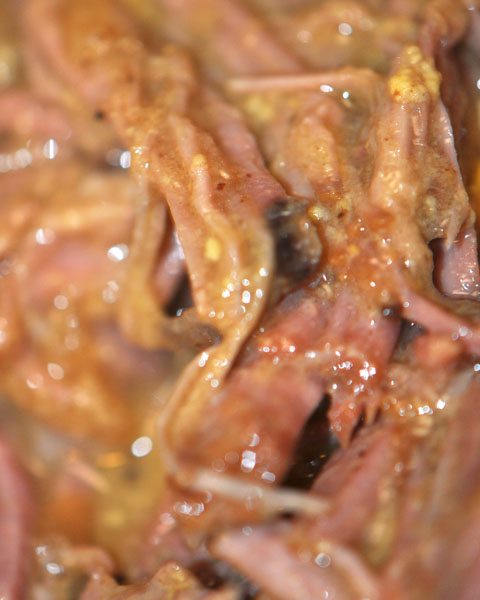 Dear Reader-
Along the theme of super yummy dishes with few ingredients that are super easy…
I present to you Brisket Roll Sandwiches…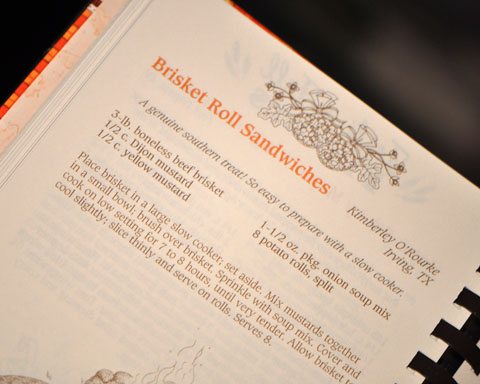 I found it in Gooseberry Patch's brand new- not yet in stores- cookbook, The Harvest Table. Have you entered to win a copy?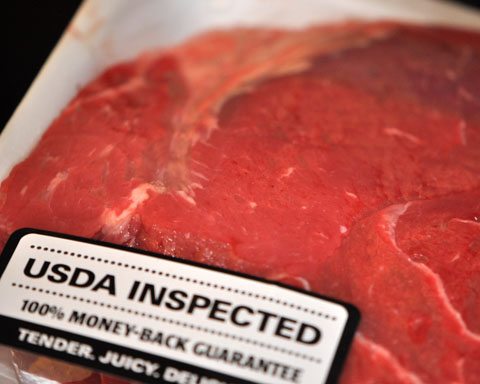 Now confession time, I didn't have any brisket in the freezer, so I used a chuck roast… results should be very similar though

Pop your meat in a lined
 Slow Cooker.
I used my 4 quart
 bowl for this 3 lb roast.
Meanwhile mix 1/2 cup Dijon Mustard and 1/2 cup Mustard.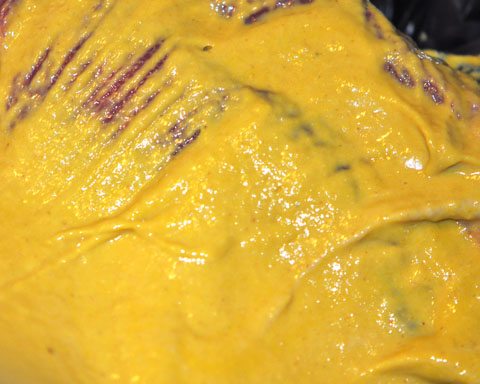 Brush the mustard on the roast.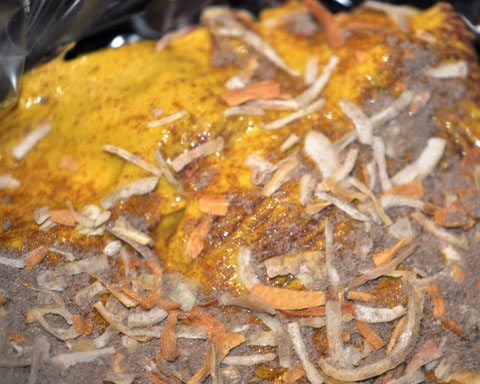 Sprinkle with one envelope of Onion Soup Mix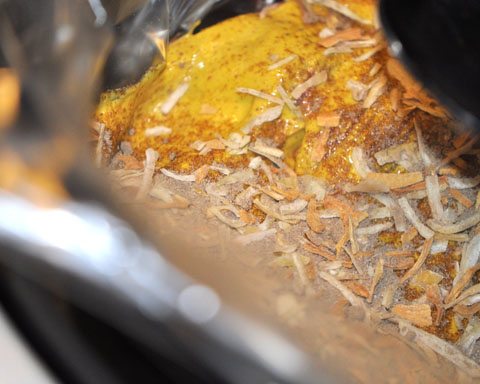 Put a lid on it and cook on low for 8 hours…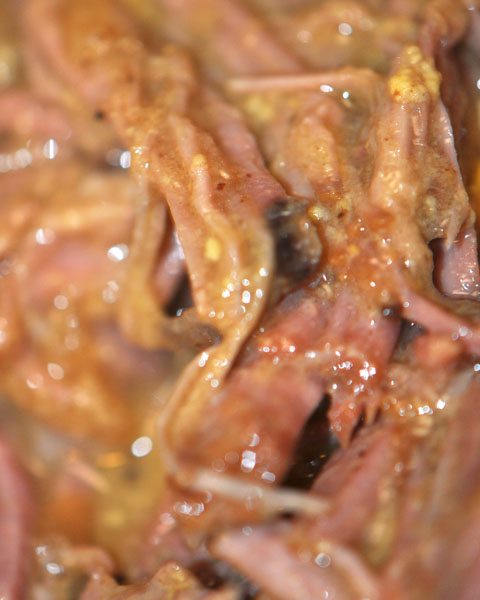 Then use two forks to pull apart and serve on your roll or bread of choice.
Now, I have to tell ya, Puddie has raved about this recipe since I made it. You'd think it was uber complicated, but it so isn't.
Mustard folks… who knew?!?
Note: Linking this up to Hunk of Meat Mondays and
Crock Pot Brisket Roll Sandwiches
Recipe altered from Gooseberry Patch's The Harvest Table. For more food and fun, visit GOODEnessGracious.com
Ingredients
3lb Brisket or Chuck Roast
1/2 Cup Yellow Mustard
1/2 Cup Dijon Mustard
1 Envelope Onion Soup Mix
8 Rolls
Instructions
Place the roast in the crock pot
Mix mustards and brush onto roast
Sprinkle onion soup mix on top
Cook on low for 8 hours
Pull meat apart with forks and serve on rolls
http://goodenessgracious.com/2012/05/crock-pot-brisket-roll-sandwiches.html
Disclaimer: This post contains affiliate links… and one yummy recipe, just sayin'