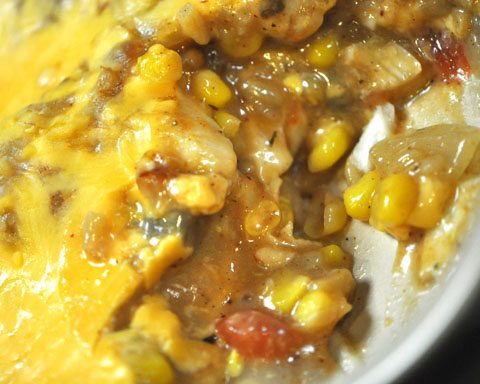 Dear Reader-
The other day I was using Ziplist's Recipe Box feature (psst… did you know you can organize and access your own recipe box from the nav bar at the top of this site?!?) and I ended up flipping through all these awesome recipes from other food bloggers… If you haven't checked out their Discovery Page, it is a MUST SEE.
Anyhoo… while flipping through I saw this awesome King Ranch Chicken Casserole by Southern Plate and I decided to tweak it to fit our tastes and our pantry and the result was quite yummy!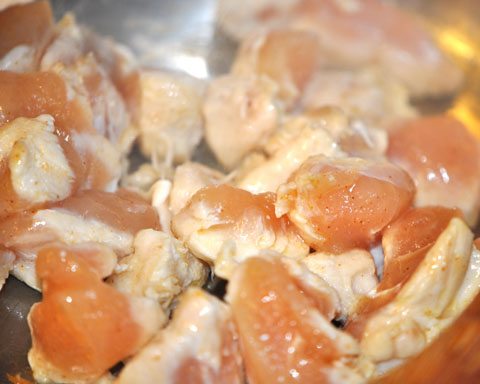 I started by cooking up 2 cups cubed chicken breast in about 1 T of oil.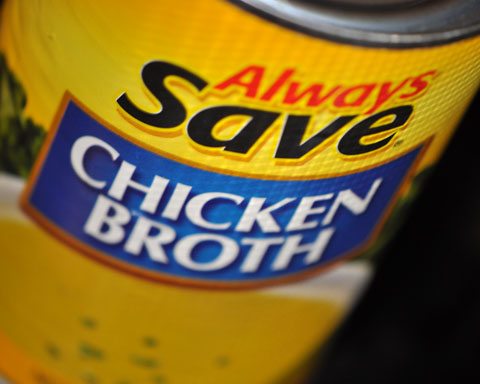 About half way through the cooking, I added about 1/4 cup of chicken broth to keep the chicken moist.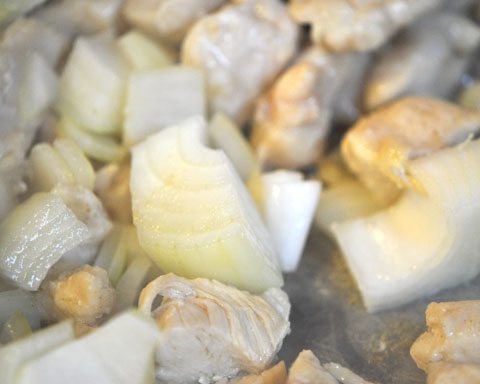 I also tossed in one chopped onion with the chicken and finished cooking it through.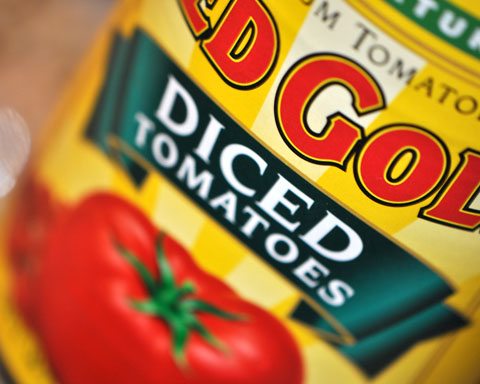 I then tossed in a 15 oz can of my favorite diced tomatoes.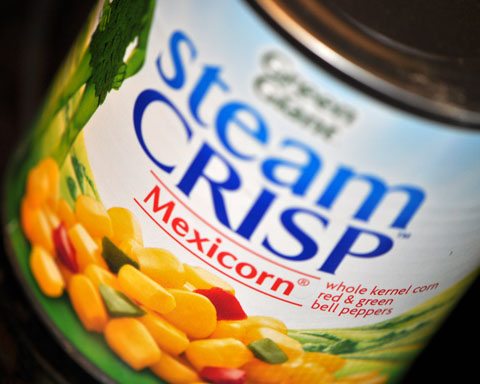 A can of drained Mexicorn (I so heart Mexicorn!).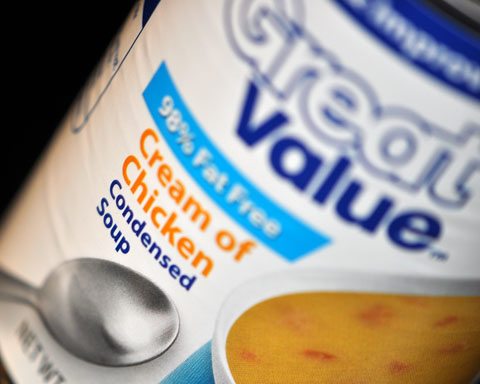 A can of Cream of Chicken Soup.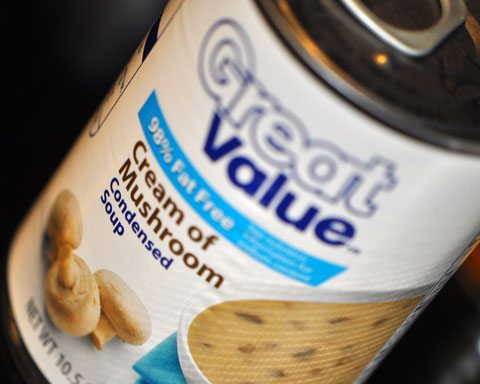 A can of Cream of Mushroom.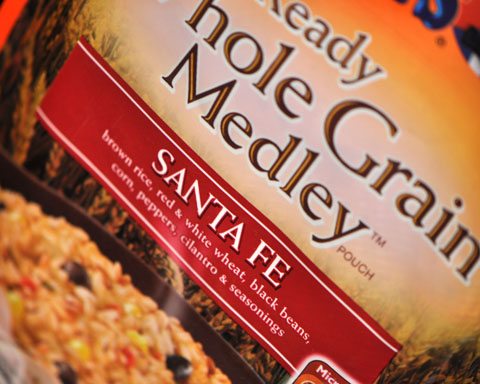 And one pouch of Uncle Ben's Whole Grain Medley… my latest pantry staple and substitute in most rice casseroles.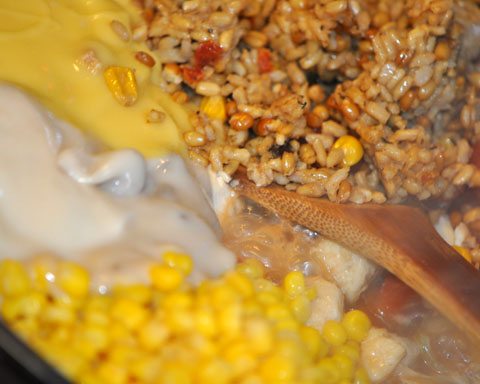 Now add salt, garlic powder and chili powder to taste… and mix well.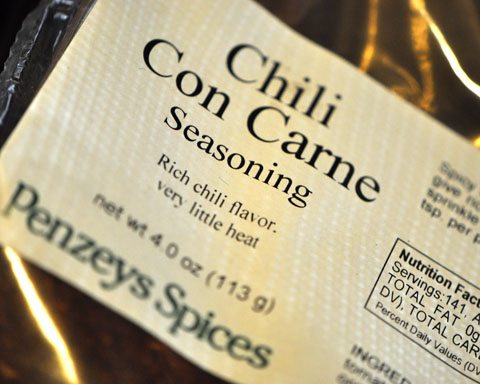 Speaking of chili powder… if you aren't in love with your chili powder, you HAVE to try Penzeys Chili Con Carne…
Oh. My. Word.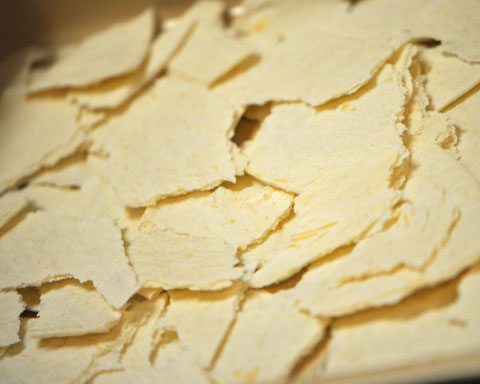 Now take an 9 x13 casserole dish and tear up 3-4 8 inch flour tortilla shells to cover the bottom of the pan.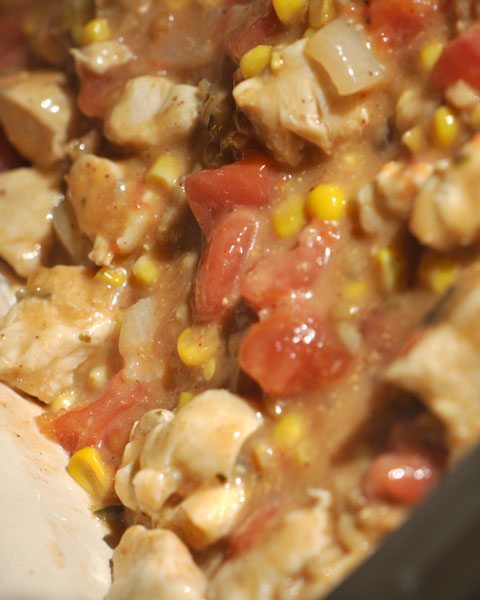 Spoon half of the chicken mixture over the top.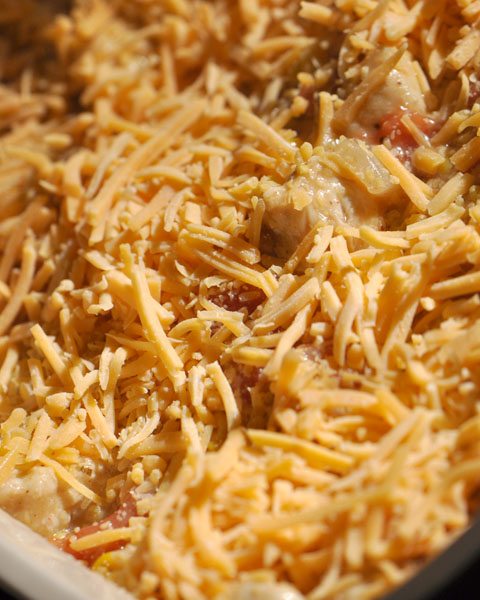 Sprinkle about 3/4 cup of Shredded Sharp Cheddar on top…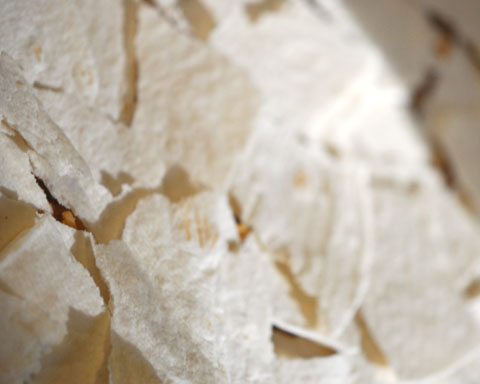 Now repeat layering… tortillas, chicken and end with cheese.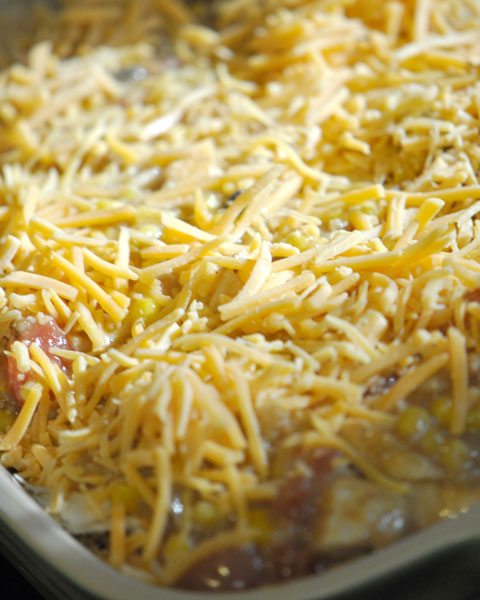 Bake at 350 degrees until hot and bubbly– approximately 30 minutes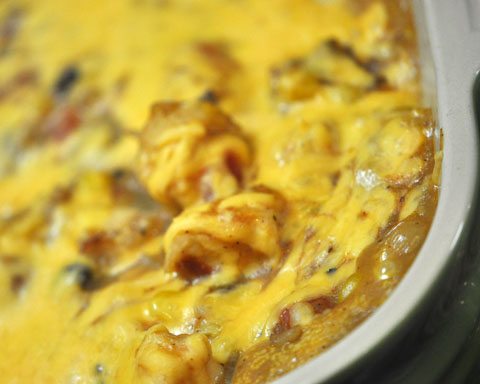 Enjoy!
Chicken Casserole: a la King or Queen
For more food and fun, visit GOODEnessGracious.com
Ingredients
2 Cups Cooked Chicken (1 T Oil, 1/4 Cup Chicken Broth)
1 Onion Chopped
1 Can Diced Tomatoes
1 Can Mexicorn- Drained
1 Can Cream of Mushroom
1 Can Cream of Chicken
1 Pouch Uncle Ben's Whole Grain Medley
Salt, Garlic Powder and Chili Powder to taste
6-8 8 inch Flour Tortillas torn into pieces-Divided
1 1/2 Cups Shredded Sharp Cheddar- Divided
Instructions
Cook chicken and onions together.
Add remaining ingredients except cheese and tortillas and mix well.
Layer tortilla, then 1/2 chicken mixture, then cheese and repeat in a 9 x13 pan
Bake at 350 for 30 minutes until bubbly
http://goodenessgracious.com/2012/07/chicken-casserole-a-la-king-or-queen.html