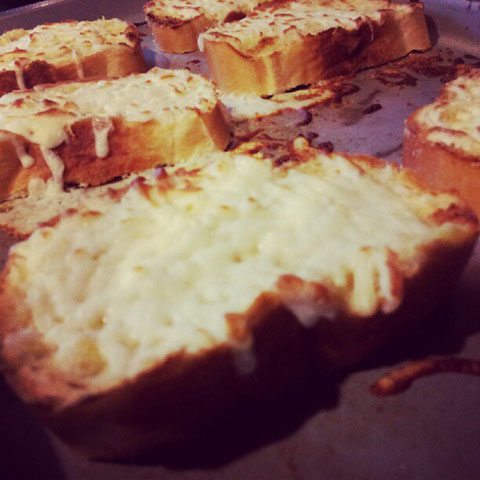 Dear Reader-
My little Monkey totally hearts sketti…
Miss Add would rather have spaghetti than most any other dishes (not counting mac and cheese and peanut butter sandwiches).
So tonight we made a special trip to the grocery store because we were out of sauce and truth be told, she much prefers the stuff in the jar to Mommy's sheshe poopoo homemade stuff…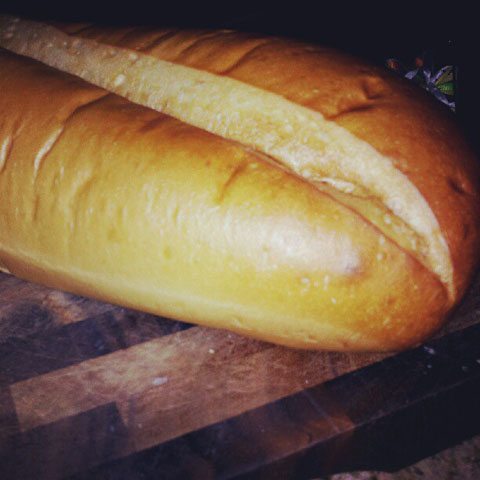 While at the store I grabbed an Italian loaf of bread to make my mom's Cheesy Garlic Bread to go along with Miss Add's favorite meal.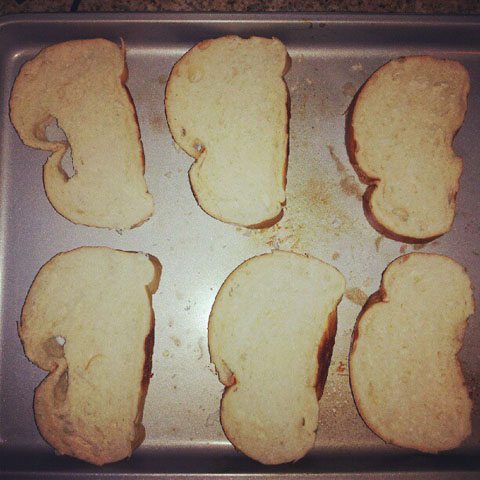 I turned on my broiler and sliced off 6 thin slices when I got home.
Note: Only slice off what you think your family will eat…
This bread is best fresh from the oven– reheating is not the same experience… and it IS an experience that should be had, trust me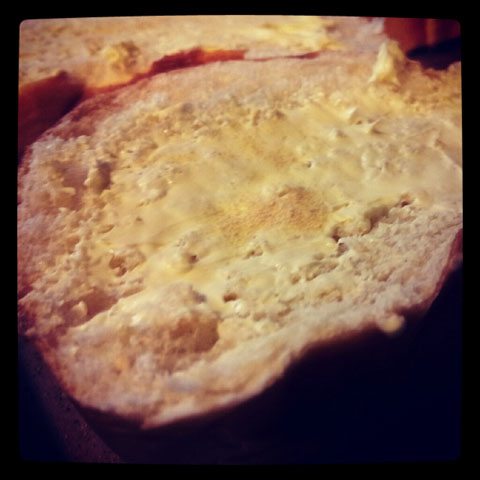 Butter your bread and sprinkle with garlic powder (or fresh minced garlic if you prefer) to taste.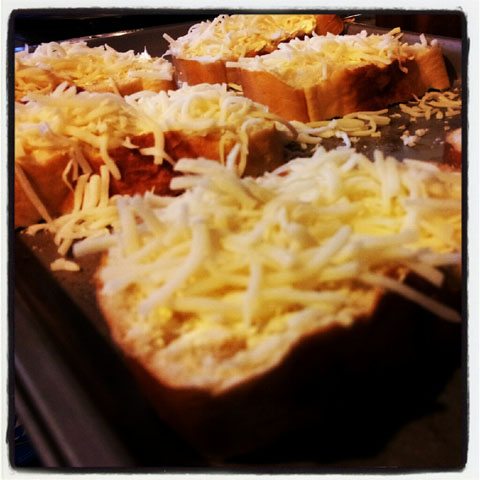 Top with shredded mozzarella to taste and broil for 2-3 minutes– watching it closely.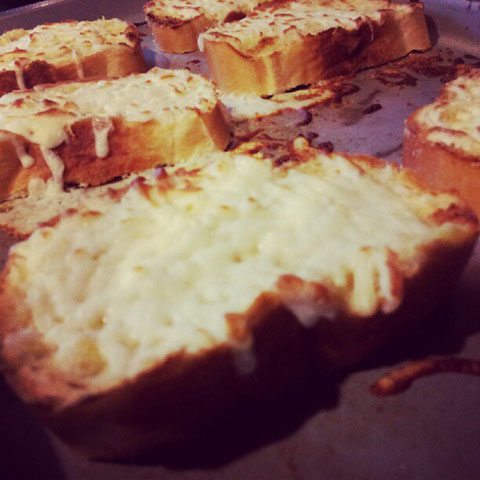 Holy yumminess batman…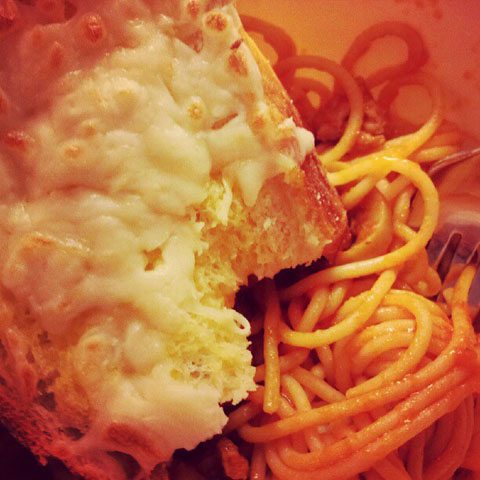 Enjoy!
Garlic Bread: Quick, Easy, Cheesy
For more food and fun, visit GOODEnessGracious.com
Ingredients
Loaf Italian Bread
Softened Butter
Garlic Powder to Taste
Shredded Mozzarella - Approximately 2 Cups
Instructions
Slice loaf into thin slices and place on cookie sheet
Butter slices and sprinkle with garlic powder
Top with Mozzarella and broil for 2-3 minutes- watching closely
http://goodenessgracious.com/2012/07/garlic-bread-quick-easy-cheesy.html