Dear Reader-
Despite four years of Spanish in High School, I have learned the majority of my limited foreign language vocabulary from Miss Add and her dear friends Dora and Kilan.
I LOVE that educators have learned how to make programming for little ones that make learning fun.
She picks it up so fast and to her it is NOTHING like drudging through homework.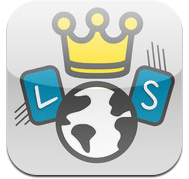 So, when the people at Chungaboo asked if I'd like to give Miss Add their foreign language iPad  app– Lingo Slingo– to try I was really interested.
No Android App yet folks

So Add and I played and played on the iPad and I do believe I learned as much as she did by the end of the night.

Our favorite language?
Chinese.
Aren't apps great? LOVE this and for $.99, it is a bargain for a night full of fun!
Disclaimers: Chungaboo sent me Slingo Lingo for free to share with you my honest opinions… Oh and my inability to learn Spanish in High School was not my teacher's fault– Dora just came around when I was a bit more receptive;)