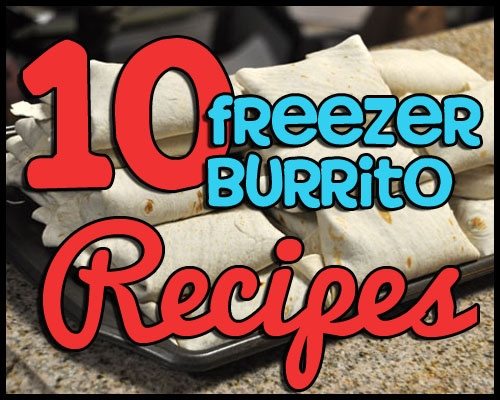 Dear Reader-
Over the years I have done all kinds of different forms of freezer cooking.
But the number one requested recipe(s) from family and friends have been freezer burritos.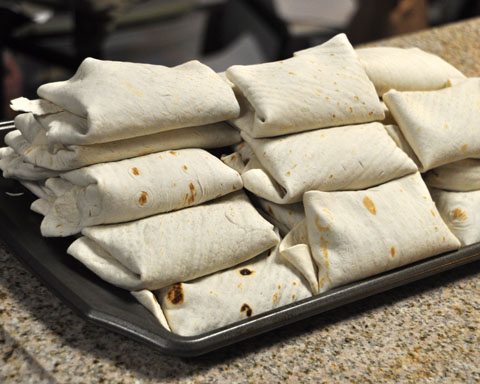 It all started with this awesome recipe from Amy's Finer Things that I adapted to this Brown Bag Burrito Recipe and later to this Lunch Burrito Recipe.
My family LOVES all of them!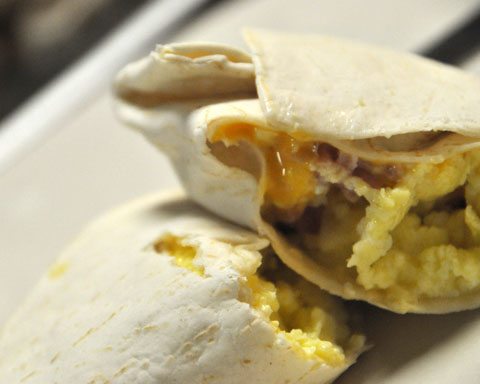 So much so that we created our own Breakfast Burrito and then adapted it to lighten it up in this Lite Version.
We love the convenience of  having all of these yummy quick meals at our fingertips.
So that has me perusing Pinterest to find some more great recipes to try…
You are going to love what I have found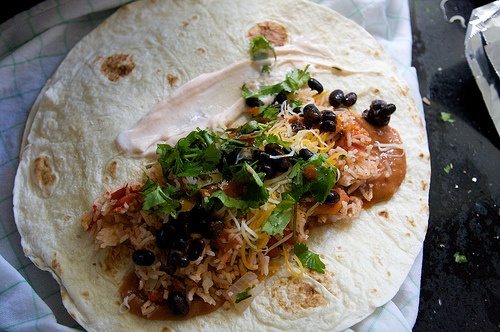 Check out the topping on the freezer burrito over at Shutterbean… Yum!
These Taste of Home freezer burritos beef things up a bit.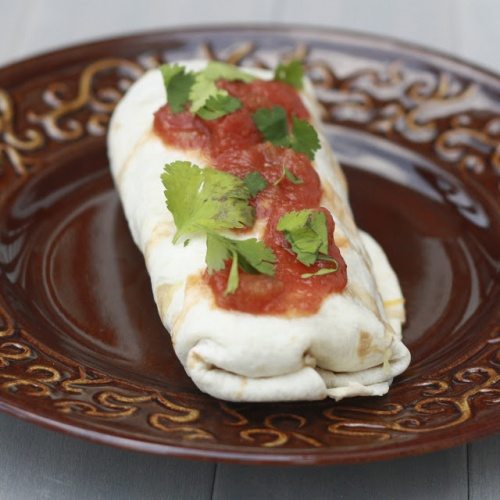 This Chicken, Rice and Bean Freezer Burrito recipe (above) over at The Sweets Life looks delish!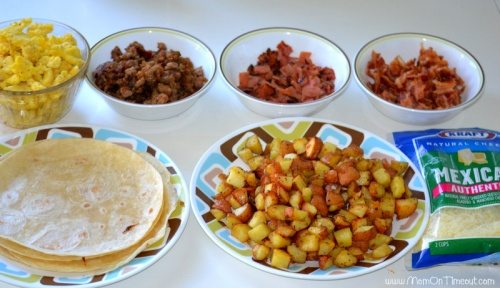 I just love the ingredient mix-ins that Mom On Time Out used for their Breakfast Burrito Bonanza!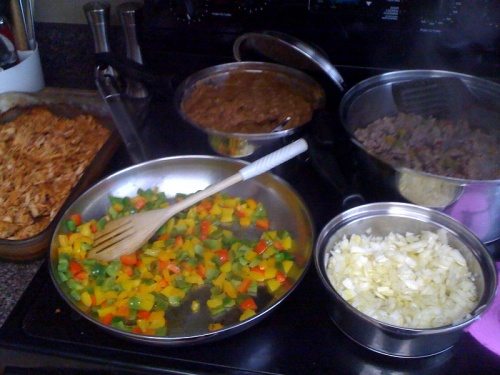 And speaking of ingredients I love Shopping  Tips and Tricks use of those beautiful sweet peppers in their freezer burrito recipe–not to mention the option of using different meats when freezing up a big batch.. brilliant!
Do you have a favorite freezer burrito recipe? Do share!